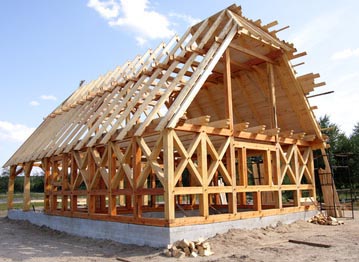 Tim Truss Ltd. specializes in designing pre-engineered floor and roof trusses for residential, commercial and agricultural applications. Our primary goal is to provide the highest quality product and service available in today's industry.

Tim Truss Ltd. is proud to have built various kinds of trusses for new homes in metro-Vancouver. We strive to provide our best services for our customers. It is our goal to be able to offer our customers in a timely manner, and with competitive pricing, ease of fabrication, fast delivery, & simplified erection procedures.

Our small but experienced staff have extensive knowledge in the truss and building industries. Our lead designer has 30 years of hands-on roof framing experience and understands your needs in the field.